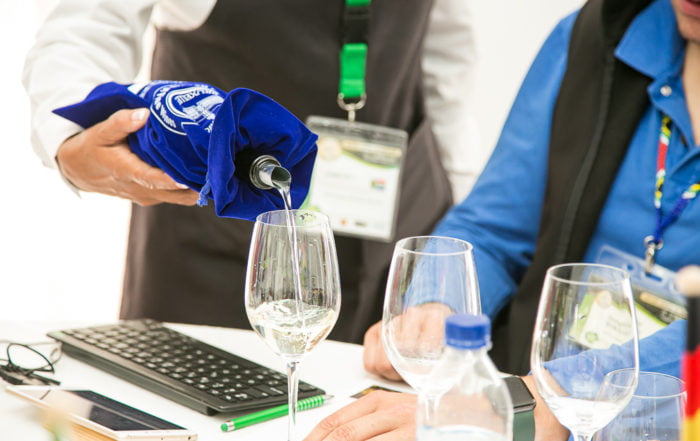 From 14 to 16 March, 1,210 Sauvignon wines from across the globe competed for the highly coveted Concours Mondial du Sauvignon medals. Fifty international judges awarded silver and gold medals to wines from 20 different wine producing countries. For the first time in its history, the competition took place outside Europe and was held in Franschhoek, South Africa.
View the full results here : https://resultats.cmsauvignon.com/en/results/2023
Austria confirms its prime position
The top Sauvignon in the competition comes from Steiermark, with the Dubourdieu Trophy awarded to Sauvignon Blanc Sieme Eichberg by the Adam-Lieleg winery. Garnering no fewer than 85 medals – 45 gold and 40 silver – Austria confirms the high level of quality of its wines in the Sauvignon Blanc space.
Against the odds, the Loire stands out from the crowd
Despite experiencing a challenging 2022 vintage, the Loire came away with 77 medals (28 gold, 49 silver). What greater reward for the region's producers who suffered the brunt of adverse weather conditions last year. France also won the International Trophy for the Best Blend of Gascon wine for the Saint-Lannes Sauvignon Chardonnay by Duffour Père & Fils.
South Africa makes significant headway
South Africa has now established its ranking as a major Sauvignon Blanc producer country, winning 56 medals – 26 gold and 30 silver – along with an international trophy. The Villiera Bush Vine by Villiera Wines was awarded the Tonnellerie Sylvain trophy which rewards the best wine matured in oak casks.
Retrouvez les révélations ici : https://resultats.cmsauvignon.com/en/results
Press contact :
Benoît Carion
benoit.carion@vinopres.com